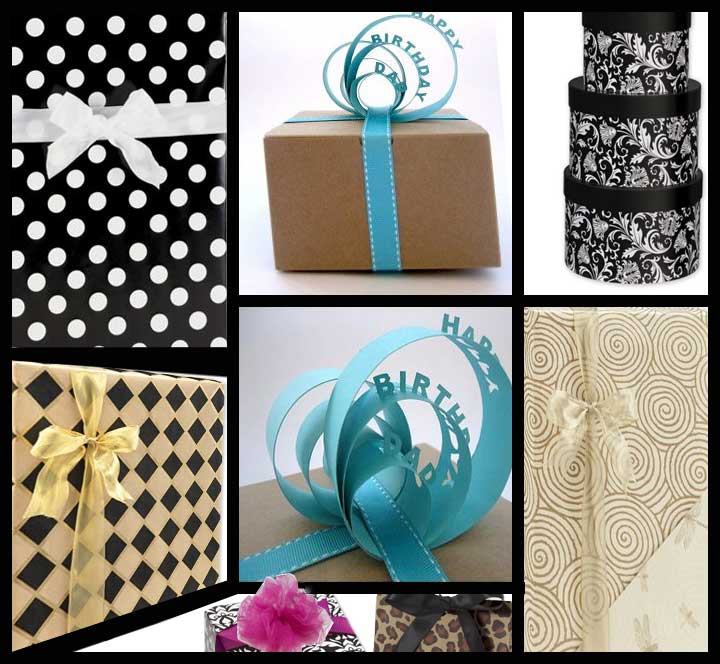 Everyday gift wrapping paper can cover birthday presents, wedding presents, "I Love You," presents or any presents you need to give for those special events in your life. When it comes to giving gifts to others, you'll want to go the extra mile for them. Your actions will communicate love and that is what gifts are for. To show love.
Whether you have made a home made gift or purchased a gift from a retail store, our packaging products can give you the style and class you need when putting together your presentation. Get creative and use a variety of materials to say happy birthday or I love you.
Elegant diamond black patterns on gold are great for your special man! World map wrapping paper will do well for that traveler in your life. Whatever occasion you have coming up, be sure to get the best packaging supplies to make a great impression.