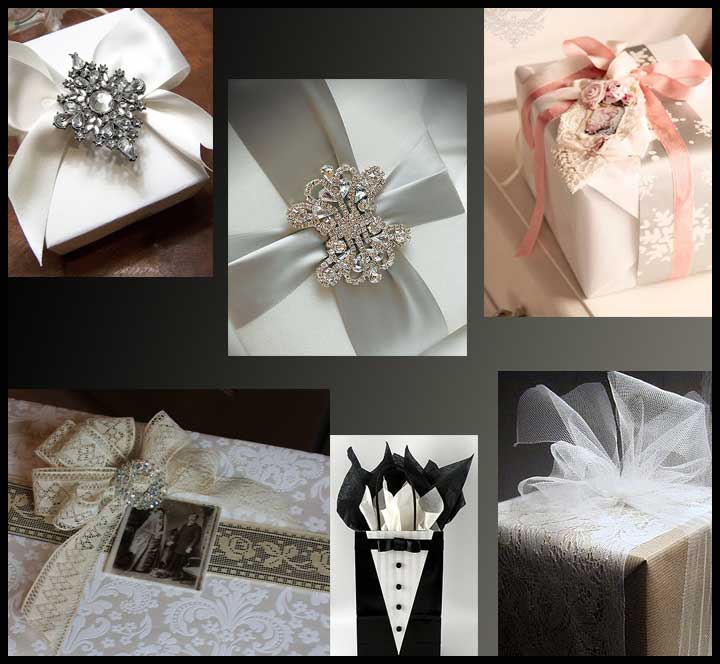 For your upcoming wedding, we have so many cute wedding packaging ideas to make that special day memorable. It doesn't take a lot to make your gift package stand out from the rest. With some satin ribbon and some lace and roses, packages take on a life of their own. Using a little bling on your bow can really add to the presentation.
If you are going for the black and white look there are plenty of black and white designs to choose from. Polka dots, bold scrolling, and Casablanca designs are beautiful choices. Wrapped with a wide satin bow your wedding gift will look stunning.
If you are looking for wedding favor boxes, the cute tuxedo packages are inexpensive and can hold all kinds of goodies. A little ordering advice – make sure the dimensions of the boxes fit your needs.