Experts in importing and exporting goods are featured on our blog. Why re-invent the wheel when we have so many people who have been down the road of merchandising before? Trade show speakers offer excellent tips on sourcing products and shipping.
Today we focus on two popular speakers at the ASD Las Vegas, David Pennes and Tom Gould. Both speakers were very knowledgeable and helpful in regards to exporting and importing. Should you get the chance to hear them speak they will answer just about any questions you have about importing and exporting goods.
---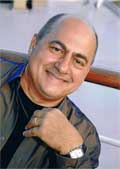 Meet David Pennes, International Sale Director, SOURCEDIRECT

Mr. Pennes has more than 20 years of international business development experience expanding throughout Asia, South America and Europe. He has worked with numerous trade expositions and conferences such as Advanstar and Market Center Management. He has also backed up by his strong retail and sourcing experience as a buyer and store manager for Macy's in New York City.
---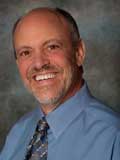 Meet: Tom Gould, Senior Director at Sandler, Travis & Rosenberg

Mr. Gould is a licensed customs broker and certified customs specialist. He is an instructor at California State University at Long Beach's Center for International Trade and Transportation for the global logistics specialist professional designation. He is the author of "Apparel Classification," a comprehensive guide that serves as a valuable resource for importers, designers, production managers, customs brokers and compliance managers.