Are you looking for some gift wrapping ideas? Have you ever heard of cello bags? Sometimes called polypropylene bags they are just plain cellophane bags made for wrapping all kinds of goodies. Food of course is the most popular thing to wrap. There are lots of creative ways you can use these bags. You are only limited by your imagination. To help you get started on some inexpensive ways to use these bags, we have selected ten creative ideas for you.
The first idea comes from a quaint little candy store in Manti, Utah called Candies on Main. They make unique mouth watering treats for all ages and occasions. Chocolates and chocolate dipped treats like candied apples fill their shelves and their customers. Their vintage candy shop is known by locals as "The Sweetest Place in Town."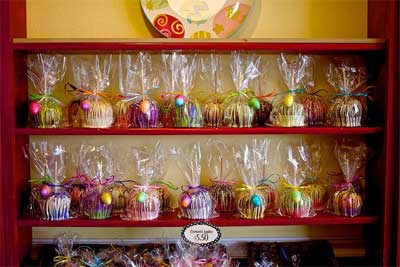 ---
Our second idea is to use cello bags as door knob hangers. Put some Hershey's Chocolate Kisses in a bag with a cute bow and leave it on your friend's front door knob. Little things like this go a long way towards building friendships.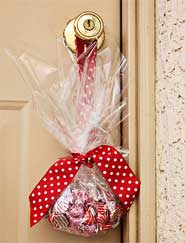 ---
Our third idea is to use cello bags to wrap some honey, lemon and tea up in a cute cup. Make a red cross symbol out of card stock and attach a fun note to it. Use phrases like – Get Well Soon, God Is With You, A Little Sunshine, Better With Each Day, Happy Healing or Take Care Of Yourself. Cello bags wrap up love!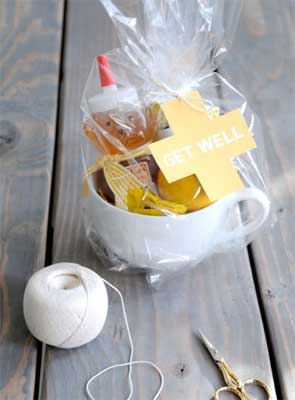 ---
Our fourth idea is to wrap up M & M's and yogurt pretzels. You can use these on any occasion. Just let your friends know you were thinking about them or Use these as a Valentine's Day surprise. You'll be delighted at how much they are enjoyed by the recipient.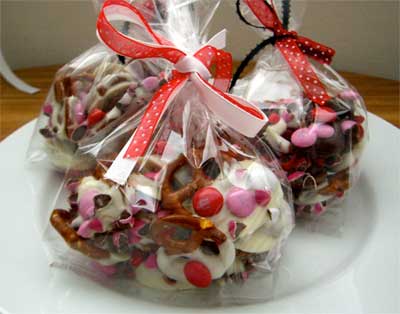 ---
Our fifth idea is for wrapping jewelry. Crafty jewelry makers can use card stock to create a cute, colorful background to show off earrings and necklaces. Wrap it up with a clear cello bag and attach a fun bow and you have a nice gift to give.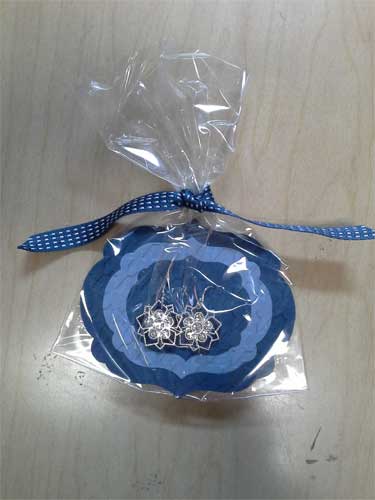 ---
You'll find five more ideas below.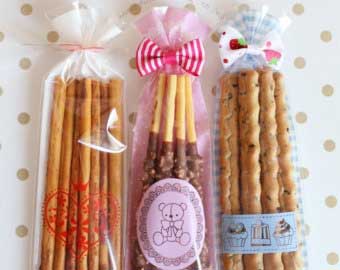 ---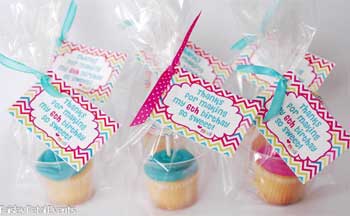 ---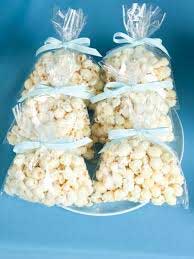 ---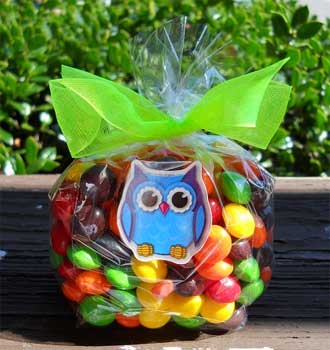 ---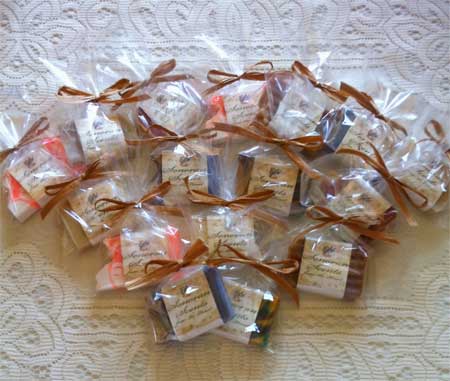 ---
Please share with us ideas that you like!