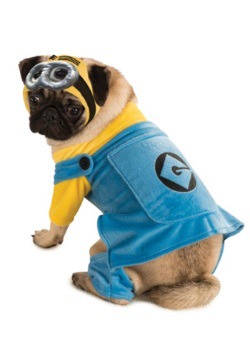 Halloween is one of those holidays that lend themselves to pet participation, and the number of families who find a way to make room for Fido or Fluffy is increasing. Costume-makers are making it easier to dress up the family pet and, predictably, the trends in costumes for pets follows the trend for humans.
Minions, already the second most popular animated movie of all time, is the natural trend-setter for this fall. Expect to see lots of doggies and kitties decked out in capsule-shaped rigs, with one or more eyes. Star Wars also is big this year, anticipating the release of "Star Wars Episode VII, the Force Awakens." Darth Vader and Yoda costumes for pets "are flying off the shelves," according to a "spooksperson" for Party City. Superheroes also will come in for their share in the annual dress-up frenzy.
But be aware that costumes are not for all pets. Frankly, the animals in the family may be a whole lot less enthused about dressing up than the humans. If you are determined to dress them, be sure the costume you choose is comfortable. Check for loose pieces that they might find appealing for chewing and/or swallowing.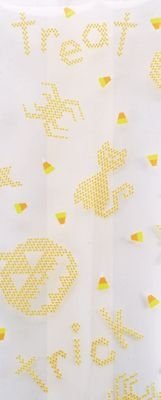 Don't feed your pets the treats that humans relish during the Halloween holiday, especially not in the chocolate category. Many people know about the chocolate taboo, but veterinarians still see a huge increase in chocolate-toxicity problems during the spook time of year. Wrap up special doggie Halloween treats in cello bags and give your dog loving friends a fun surprise.
Be on the lookout for small, chewable items that might be dangerous for the family animals. Lights and cords, paper decorations, fake spider webs, candy wrappers and other autumn/Halloween décor may be tempting for pets, but cause problems if ingested.
Be sure that your pets have identification on them at all times. If a pet is frightened by trick-or-treaters and bolts out the door, identification becomes essential.
Sure, by all means include the pets in your Halloween fun, but include them in safe and rational ways. Don't let "boo" become "boo hoo."