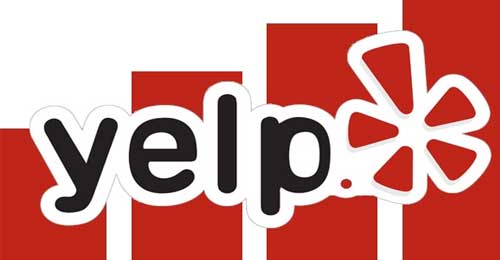 More and more people are turning to Yelp for help when they are looking for inside reviews on such things as restaurants, products and services. At the end of March this year, the website and mobile application reported an average of 132 million monthly visitors in 120 markets worldwide.
What does that mean to you as a business person? It means you might be passing up an opportunity to get your message before millions of people with potential interest in what you do. Nielsen statistics, for instance, say that 82 percent of those who went to the site for assistance in choosing a provider reported they intended to make a purchase. The same survey indicated that 89 percent of the Yelp users made a purchase within a week.
The misperception that Yelp is only a restaurant review tool is yielding to its true role in connecting local businesses with potential customers. Shopping reviews, with comments by those who have actually dealt with the relevant business, account for 23 percent of the Yelp business.
Say, for instance, that wrapping personal packages or the goods you sell is your objective. Yelp can provide all the pertinent data re: a local outlet that does wonders with the latest in decorative wraps, complete with ribbons, bows and assorted touch-ups. The same is true of a huge variety of businesses.
Does it make a difference? A recent study by Boston Consulting Group showed that businesses that used Yelp's free services increased annual revenues by an average of $8,000. Those that added advertising to the package upped annual revenues by more than $23,000 on average.
You can create a free business owner's account by visiting biz.yelp.com.
Yelp's value is in enhancing that all-important first impression that snags customers and keeps them coming back. An attractive business page, particularly a page that catches the eye with colorful photos, can have a huge impact when it appears in a resource that has already proved it has high visibility. The data confirm that Yelp users spend 2.5 times more time perusing listings that have photos than those that do not.
Activity Feed is one of the useful tools Yelp offers. It creates graphs of user views and customer leads and lets you know when a customer has contacted your business, mapped out directions to your location or clicked through to your website. When a customer prompted by Yelp calls you, it will appear in the feed, including the exact time when the call was made.
Activity Feed also provides information regarding your business' average revenue per customer. The average spend per customer also leads you toward more accurate financial readings.
In response to those who complain that most of the customer comments generated by Yelp are negative, the service notes that some 79 percent of the comments actually fall into the category of three stars or higher (on a five-star scale.) You also have the opportunity to respond to reviews to build customer goodwill. A thank-you to those who make positive comments may encourage them to keep coming back.
Who visits Yelp? Almost 80 percent are in the age groups 18-54, essentially the buying years. Some 56.6 percent are college graduates and another 15.3 percent hold advanced higher education degrees, according to figures compiled by reliable statistical agencies.