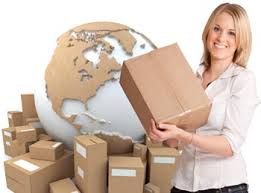 Same-Day Delivery Is A Boon
Shoppers both online and in stores have come to include the issue of delivery when it comes to holiday buying. They tend to look for the retailers who will assure that the gift and Santa arrive at about the same time. Or at least that Santa isn't stymied when the goods haven't arrived in time.
Responding to the concern, a number of large retailers now offer quick – often same-say – delivery. Among those that have joined the movement are Target, Amazon and Macy's. Some shoppers, in fact, are willing to pay more to assure that their purchases are there when they need them.
With holiday shopping in full swing, retailers are going out of their way to accommodate customers. This is the season when the merchants make up to 40 percent of their year's total in sales. Experts predict that Americans will spend up to $61 billion for online items before the year is out.
Fresh in their memories are the fiascoes that occurred last year when UPS and FedEx failed to get items to the purchaser, in part due to bad weather and overloads. Although it was a small part of the many season purchases that failed to meet holiday deadlines, it mattered to those whose gifts were caught in the mess.
Some oversight groups are concerned that despite the recognition of what happened last year, there could be delays again this holiday season. The delivery companies are now estimating what the demands will be, compared with spending estimates, according to ComScore, a research firm. They anticipate a 16 percent growth in spending this year.
The retailers are banking on earlier shopping to accommodate the added demand, with shipments spread over a longer period of time.
Amazon added more than 10 distribution centers and 15 smaller sorting centers that sort packages by ZIP code to facilitate the expected demand. The company also expanded its Sunday delivery service. Same-day delivery is available for a $5.99-per-order fee for members of the company's Prime loyalty program, which was expanded from four cities to 12, most of them on the West and East coasts.
UPS officials say they expect to deliver 585 million packages this month, an 11 percent increase over last year. FedEx puts its expectations at 290 million packages, an 8.8 percent increase.
Google has joined the retailers offering delivery. The Google Shopping Service, which costs $10 a month for members or $4.99 per order, offers same-day shopping to customers of Costco, Toys R Us and other retailers in six metro areas. "eBay Now" also has been retooled from a stand-alone app to a payment method available on its site.
Although the merchants are stepping up to get merchandise where it needs to be in the most expeditious way, the onus still is on shoppers to allow themselves plenty of time. Shop early.